Shopping Basket
Your Basket is Empty
There was an error with PayPal
Click here to try again
Thank you for your business!
You should receive an order confirmation from Paypal shortly.
Exit Shopping Basket
A return to grace and elegance.
| | |
| --- | --- |
| Posted on 8 February, 2021 at 0:40 | |
It's time, I believe, for a little romance; a little escape from reality and a flirtation with the unexpected ..all via my imagination at least. I invite you, this year most especially, to conjure your imagination, discover your passion and embark on your own journey of creativity, which will inevitably take you to a place far beyond the confines of tedious pandemic restrictions. Romance your imagination! You see, I am convinced that never before in our own lifetimes has creativity been so vital a calling as it is during this time of profound change. Imagination is the key. I ask myself how, in years to come, will I look back on this period in my life; this fork in the road where there were two very distinct paths to choose from? Which of the two roads will I come to know so well, trusting I'll be guided on every step of my creative journey? One road is dismal, dark and dusty. Its weather-beaten signpost clearly reads 'FEAR'.  The other road is edged in greenery, sunlit and inviting...well, it heralds LOVE all the way! And so it is. I turn my face towards the sun and in the distance my creative muse beckons me back to the ancient places; places where she knows only too well my imagination is happy to reside. There I am free to wander the quiet woodlands and meadows fragrant with wildflowers and stirrings of the most magical variety. The breezes whisper a myriad possibilities. This is where my spirit is happy to linger awhile and collect along the way the many inspired ideas being offered me. I discover, for instance, that behind the walls of a long-forgotten garden still grow rose bushes and in full bloom, no less. Their fragrances are intoxicating and their colours vivid. Roses have long been my favourites. Ah, the English rose gardens I've strolled through in years past. Roses have found their place in human history throughout the ages. Long ago we named them; attributing meaning to their many hues. They bear a language all their own that transcends mortal words. And so, this singular treasure becomes the inspiration for a new chapter in my ever-evolving creative process of jewellery making. And because English history is one of which I am perhaps most familiar, I choose to draw on the old legends in the time of King Arthur and to those of King Richard the Lionheart in the 14th century for many of the creations you will see offered by the Sarabande Treasures studio this year. The Gisbourne Rose Collection is one of the first. So too, the foundation stone for this year's creative musings will be Celtic symbolism which speaks undeniably of the eternal: in love and thus, in life. Strong symbolism, centuries old that has the ability to hold as much power and mystery for humankind now as it did in the time of the early Druids. There is much to be done and so much to create in joy and hope. My desire is to share the possibilities and excitement that the imagination holds for all of us, through my own creativity as an artist. The journey's begun! Don't look back. Let's take it together.
Gather Ye Rosebuds While Ye May ~ John William Waterhouse 1908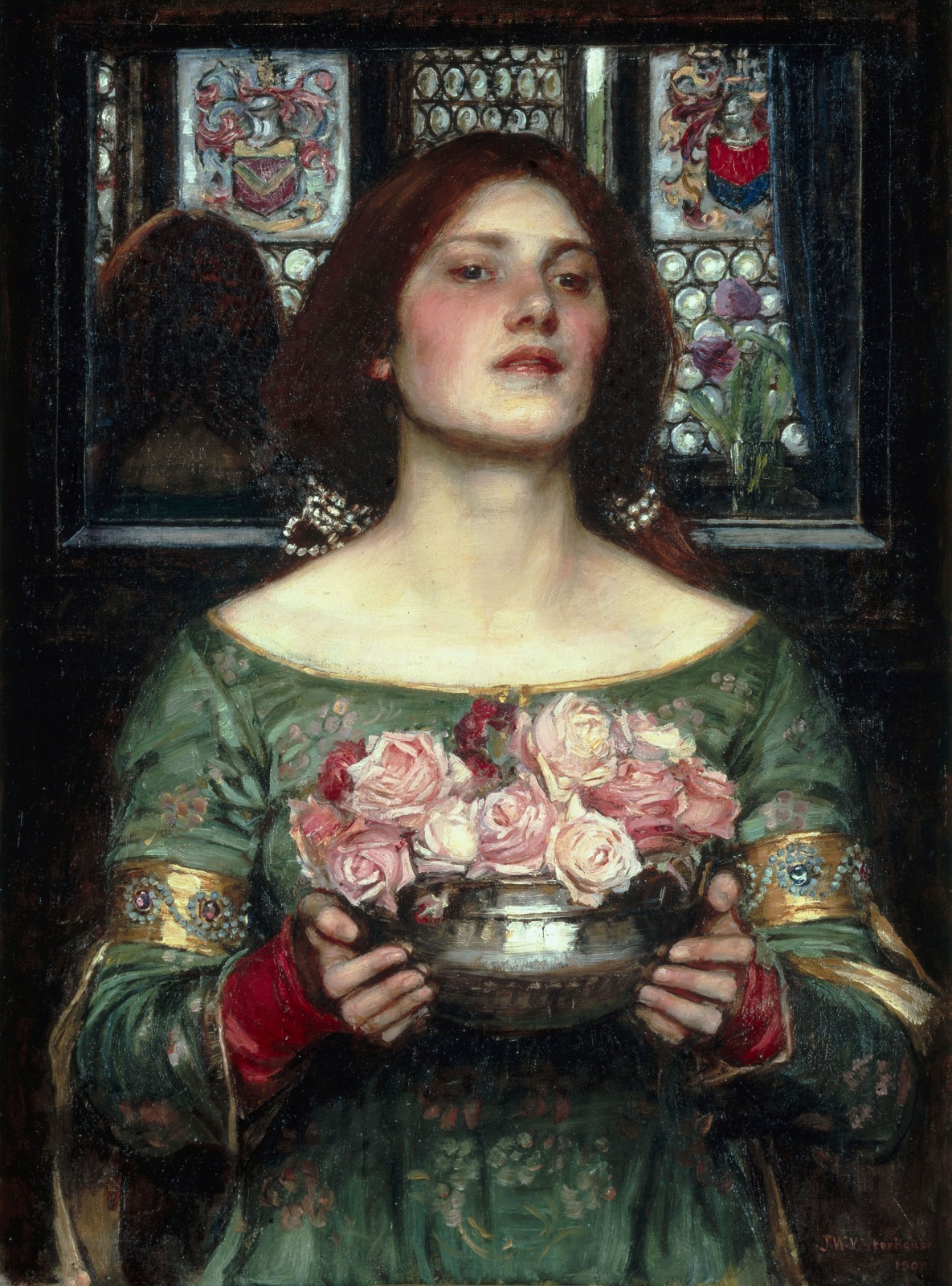 Categories: None

0

/